A Seamless Selling Experience
Your home is your most valuable asset. When it comes time to sell, you want to be sure you are working with a real estate professional who has the expertise needed to get you top dollar for your home efficiently and effectively. We will work with you to position your home on the market in a way that ensures your sales experience is as stress-free and profitable as possible.
Getting Ready to Sell
Before putting the sign on your lawn and advertising your home, there are a few key steps you can take to make your home more sellable for which we can coach you through.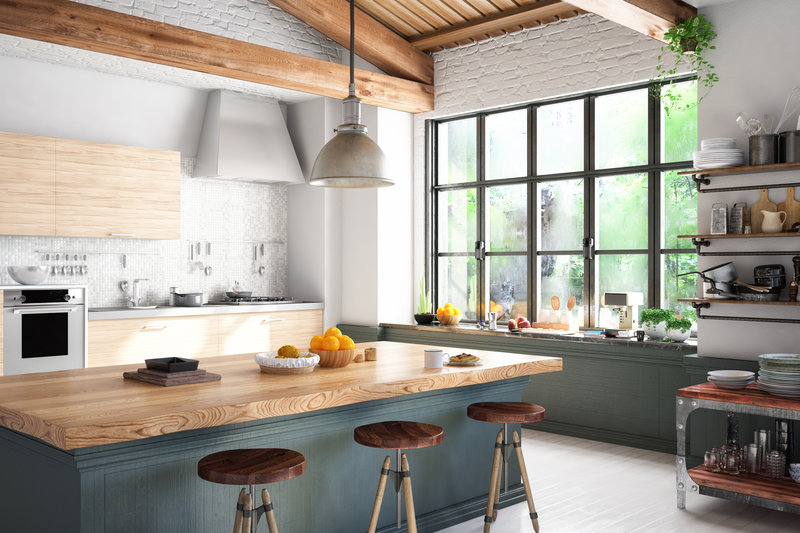 1. Remove the clutter
Imagine what your home would look like if you removed half of your belongings. In order to make your home more appealing to buyers, it's important to eliminate personalized items, as well as excess furniture and decorative features. Less is more. A minimal design with few distractions will help buyers see themselves in the space.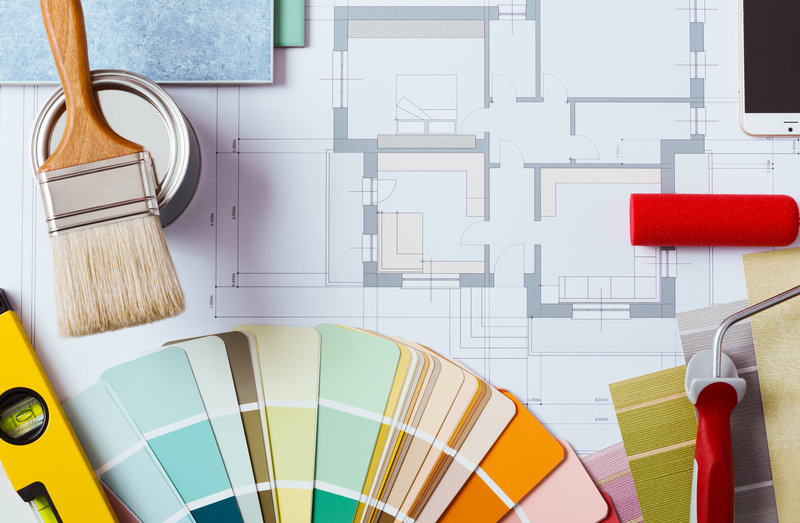 2. Patch and paint
Pride of ownership is a key selling feature, and you can demonstrate yours with simple fixes to leaky faucets, running toilets or squeaky doors. Adding a fresh coat of paint to the walls, using neutral colours, is also a good idea. It's a relatively quick and cost-effective way to make your home feel bigger, brighter and more welcoming.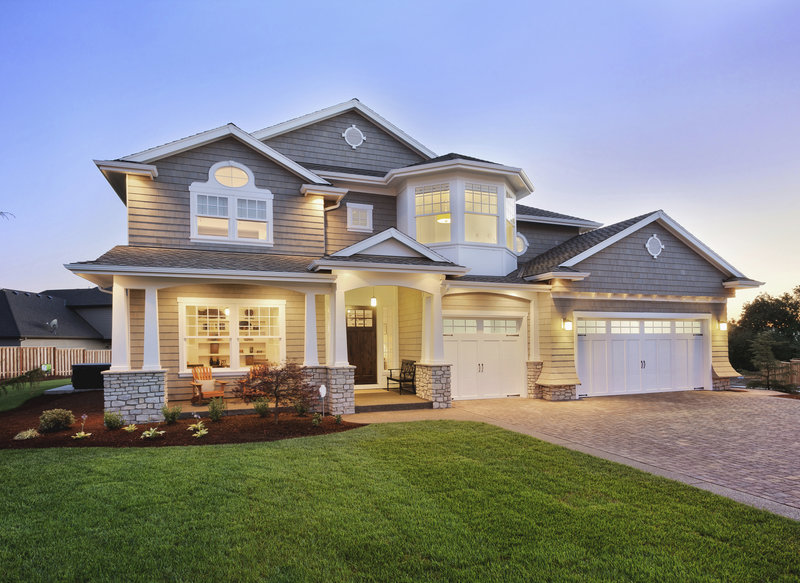 3. Spruce up the curb appeal
The outside of your home is what potential buyers see first when they pull up to a viewing, and we know how important first impressions are. Make sure the grass is cut, the yard is landscaped and the exterior looks well-kept.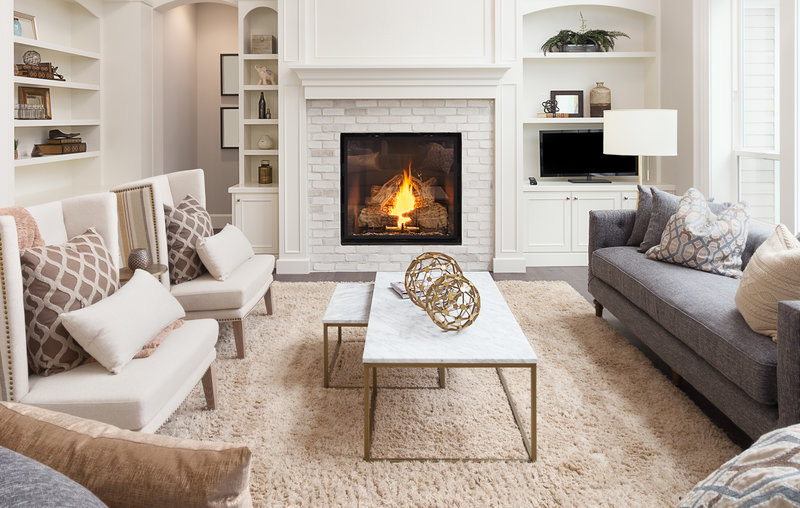 4. Stage your home
Studies show staging your home helps you sell faster and at a higher price point. Small changes can go a long way in making your home look Pinterest-worthy from every angle.
Why Work With Us?
When it comes to buying your perfect home, there are many steps and decisions to navigate along the way. By partnering with us, you can rest assured knowing we will:
Accurately assess the fair market value of your property so it sells fast and for maximum profit.
Use the latest marketing tools to make your home stand out from the crowd and find serious buyers who are ready to act.
Stay ahead of market trends and offer professional advice and guidance.
Connect you with the right professionals and resources.
Be transparent and accountable in supporting you throughout the entire decision-making process.
Negotiate on your behalf and put you in an ideal position when reviewing and accepting offers.
Ready to get started? Connect with us and let's talk about your goals for selling your home.
Testimonials
" Joe helped us find a perfect home we always dreamed of. Joe was very patient - took us over a year to find our house- respectful of our opinion, and provided us with plenty of professional advice which led to purchasing a new home! I would recommend Joe to anyone who is looking for a professional realtor with big smile :D Thank you Joe! "
- Andy L.
" Joe helped us to purchased our first home and he gave us good advise based on his knowledge. He was well organized during the showing (gave us the time schedule with all addresses by email so it was very easy to follow the schedule and also each address instead of find information from each email). The overall communication was very efficient and also information he provided was very useful. We could tell he did a lot of preparation before our meetings. Buying process was smooth and our offered was accepted with the multiple offer situation. We highly recommend Joe to our friends, family and also coworkers who wishes to sell or buy real estate in near future. Thanks again to Joe for his help. "
- Leo A.
" Joe Damberger was recommended to us by neighbors of my Mother's. He stepped in and helped us in the sale of her home. My brother and I loved working with him and have nothing but praise for his professional aptitude. Not only does he communicate quickly and frequently, but Joe is flexible and goes the distance for his clients. Even through a stressful part of this year, he offered his assistance to us in any way possible. Joe made sure the sale of the home was stress free and reassuring . I would highly recommend Joe for all your real estate needs. He goes the extra mile in making the process enjoyable and actually fun. Thanks Joe "
- Jenifer S.
" Joe was very patience with helping us to purchase a home that suited our unique needs. He was honest, friendly, professional, organized and always available. He was very prompt in returning our inquires. He always presented a positive attitude and never pressured us to buy. We appreciated all of his advice in helping us to find the perfect home. "
- David C.
" Joe is personable young man who is open, adaptable and easy to work with in a process which, for the average person, is stressful. He is moreover, a person who goes "over and above". Just how many agents, for example, would take the time to climb on to the roof to check something for you? The advice Joe gave us over the course of selling our home was invaluable. It is clear he knows his area of expertise. His promptness in responding to phone calls, and emails was admirable and almost uniformly immediate. Joe surrounds himself with capable resource people who made the whole process of selling our home as smooth as possible. We have no hesitation in recommending Joe to anyone wanting to buy or sell a home. "
- David H.
" I had a very positive experience with Joe in my recent search for an oceanfront property in the central Vancouver Island area, which was ultimately successful. He is responsive, helpful and attentive to details. Just what you want in an agent. He is also personable and easy to interact with, I can easily recommend him. Thanks Joe! "
- Wynn N.
" Our family flew in from Ontario with a tight 3-day deadline to purchase a home. Joe was so well prepared with listings and maintained our search organized and stress-free. He was easy to deal with and a make an otherwise hectic process, very smooth and pleasant. We would not hesitate to use his services again! "
- Vivian M.
" Joe was very professional through the entire process. He was on time and negotiated fairly and quickly. We would hire him again for sure! "
- Keri C.
" Well if I had to describe Joe Damberger in a few words they would be patience, adaptability, the ability to focus and honesty. As my husband and I went through the house purchasing process we changed our brief at least 3 times. Joe adapted with each change and supported us each time. Our viewings took from 1-2 hours and Joe understood that we were truly examining the possibilities and had the patience to wait for us to settle our minds. We also had moments of sheer panic while Joe kept redirecting us to the task at hand. Joe was behind us 100% and honesty was his trademark. What more could we ask for. Would we work with him again, you bet we would. "
- Rosemary S.
" Joe is extremely knowledgeable, outstanding, approachable, and a very professional real estate agent, one of the best I have encountered in this field. His brand of expertise will give you guaranteed results. "
- Kevin C.
" Joe was a very honest, hardworking and friendly individual with the expertise to make every step of our home buying experience go smoothly - Thanks Joe! "
- Ved B.
" We would certainly recommend Joe to any prospective buyers and sellers of property. We found him courteous, efficient and he worked extremely hard on our behalf to obtain a successful purchase "
- Val W.
" Working with Joe is like working with a friend. He is realistic and personable, and really does his homework, giving tremendous insight and detail that lets you know you are getting a complete picture. It's easy to work with someone who is both optimistic and realistic, and cares about his clients getting the best experience possible. Would highly recommend. "
- David S.
" Joe was professional and understood what I was looking for, which resulted in a successful purchase of my dream waterfront property in Nanoose. "
- Jackie R.
" Joe is easy to work with, organized, and knowledgeable about the local real estate market. I have no doubt that we will work with Joe in the future as our first house purchase with him was very smooth and problem free. Thanks for everything Joe, we appreciate it! "
- Carl G.
" I have just purchased a home on Vancouver Island and thanks to Joe for making this happen. Joe went out of his way, many times, to help me with all the details required. He is very informative with all the legalities required, and if he didn't have the answer he knew people who did. He's very personable and easy to work with. He's very quick at responding to phone calls and emails. Loved that. I would certainly recommend him. "
- Sharlene C.
Previous
Next